The number of overseas Filipino workers (OFWs) from April to September 2019 was estimated at 2.2 million, based on the results of a survey conducted by the Philippines Statistics Authority. Altogether, they sent US$4 billion home in the 6-month period.
Fast forward to 2020. The Philippine government has repatriated close to 250,000 of these OFWs, as the world reels from the effects of the COVID-19 pandemic. Despite this, the number of OFWs remains at 2 million. These workers still need to send cash home quickly and securely, more so in times like this.   
Enter LBC Express, a leading Philippine courier, cargo and money remittance service company. This Tranglo's trusted partner boasts 1,400 branches nationwide. And with local partners, this network is increased by as much as 10 times, meaning Filipinos can claim money sent from abroad at any branch that is nearest and most convenient to them.
Safe and secure domestic remittance amid COVID-19
The declining remittance numbers do paint a bleak picture: according to the Philippines Metropolitan Bank & Trust Co, remittances from OFWs may drop by US$5 billion this year. The country's Department of Labor and Employment has a worse outlook: it is expecting a decrease by up to 40% or around US$13 billion.
Foreign remittance inflows are declining, owing to the return of OFWs and weakened demands. However, some 51 million Filipinos remain unbanked. Experts are predicting that local remittances will rise as a result of OFW returning en masse.
With more people queuing up to claim money, remittance firms have come together and improved their services to make transactions as contactless as possible to prevent COVID-19 infections.
LBC, with its robust on-the-ground network of cash pickups points, provides recipients with 3 safe and convenient ways to claim money:
Any LBC or partner branch - The advantages of a remittance hub are numerous: transactions can be performed outside of banking hours and on Saturday, neither sender nor sendee needs to have a bank account to use money transfer services, and there are even priority lanes for pregnant, senior citizens as well as medical frontliners!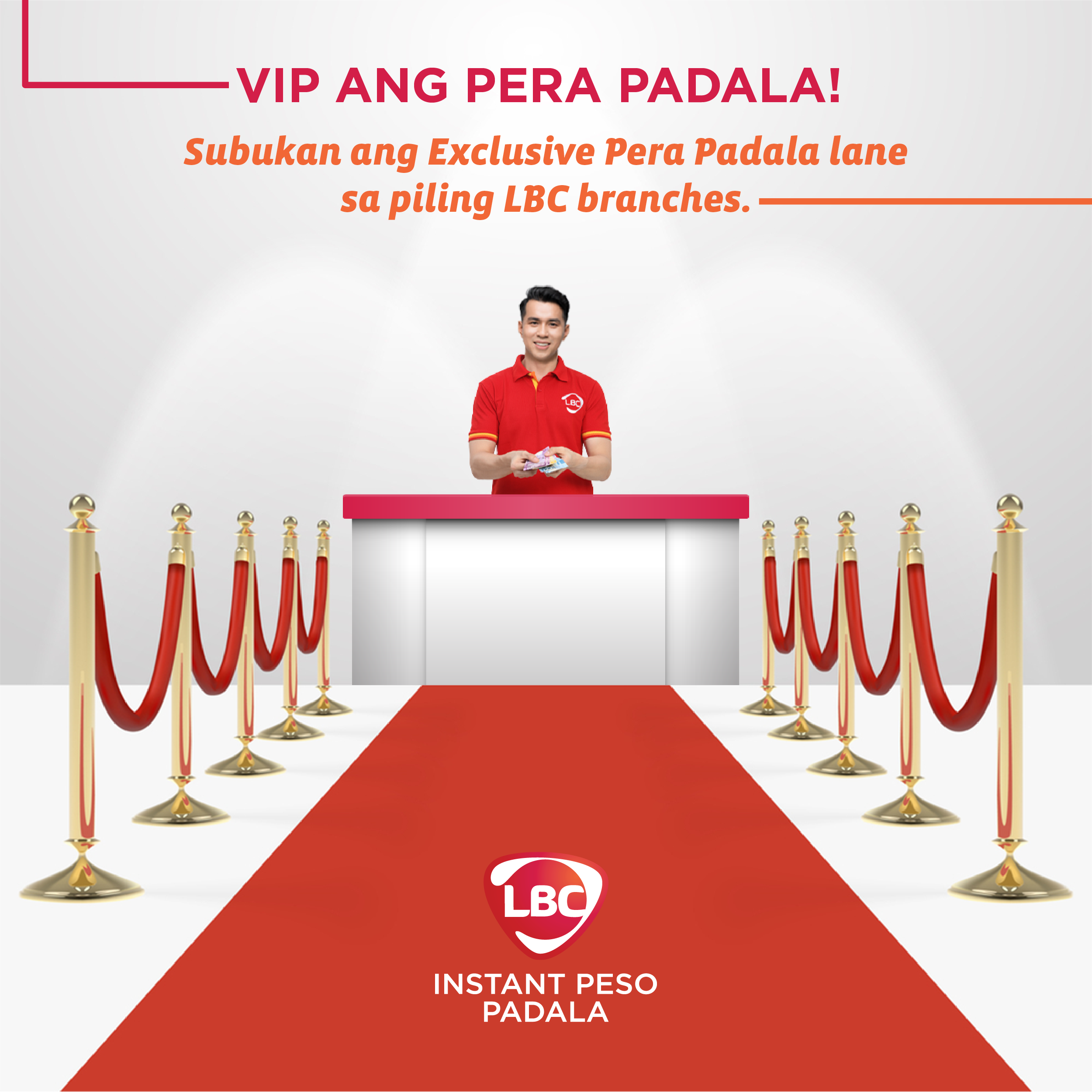 Door-to-door courier service - Users don't need to leave the comfort and safety of their homes. They can book a money delivery service and have remittances delivered directly to their doorsteps.
Instant deposit in bank accounts - not forgetting those with access to banking facilities, remittances can be sent directly and immediately to the accounts of beneficiaries.
Conclusion
LBC's experience as a courier service can ensure efficient and wide coverage of domestic transfers for the masses. But it is evident that nobody can go it alone. Tranglo's seamless interface and integrated network have allowed LBC to gain a foothold in the local money business market through numerous partnerships that, in turn, make it an increasingly key partner in the corridor for businesses and OFWs alike.