China loves shopping online. In 2019, Alibaba's Singles' Day sales hit a record USD38.4 billion in one day!
This is partly due to the widespread adoption of digital wallets in China. However, mobile remittances are only just starting to take off. In 2019, China received USD68.4 billion in remittances, but only a fraction of them (USD4.5 billion) are digital, according to estimates by Statista.
Enter Alipay. The world's leading digital lifestyle platform was first introduced in 2004 as an escrow service to address the issue of trust between online buyers and sellers in the early days of e-commerce in China.
Users can link their bank accounts to the app and use their smartphones to make transactions, offline or online. Today, it serves more than 1.2 billion users worldwide with its global e-wallet partners.
Alipay also allows its users to receive remittances from their loved ones abroad conveniently, including in partnership with Tranglo.
Why Alipay?
Secure: When money is sent to an Alipay user, it is checked not just by Alipay's system, but also Tranglo's.
Swift: Instantly receive money anywhere, anytime.
Savvy: Always receive the full amount with no charges to the receiver!
How to enjoy a 50% discount on transaction fee
There's more good news! Alipay has just launched a remittance campaign from 12 June to 12 July that features incredible promotions.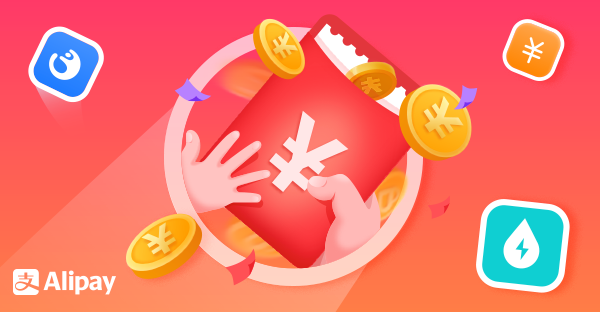 As long as senders remit money to Alipay through one of these Tranglo partners, they get a discount on each transaction fee and their receivers could win up to $150 worth of fantastic rewards!

Follow the links and check them out:
How do I receive money on Alipay?
An Alipay user can simply follow the steps below. It's as easy as 1,2,3!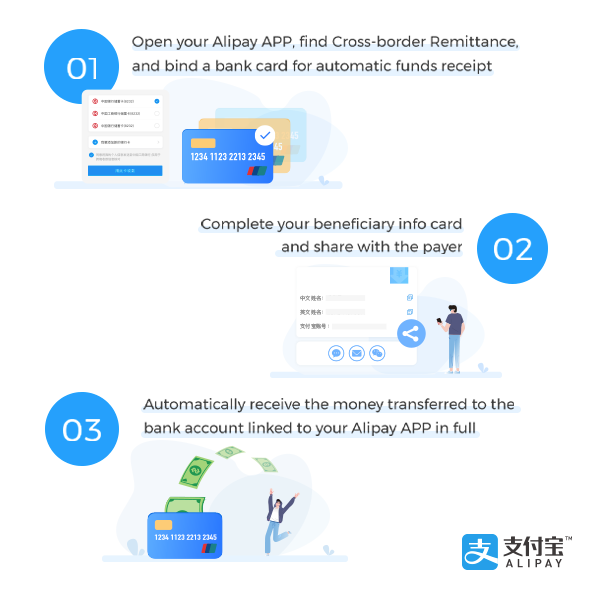 Protip: Receivers are encouraged to always share their beneficiary info card with senders! This can prevent simple mistakes like accidentally keying in the wrong account number.
*We enjoy supporting our partners' campaigns and sharing them with our network so that everyone benefits together. If you are a business and want to tap into China's huge remittance and e-commerce market, contact us today.