Business leaders know the best growth opportunities aren't confined within national borders. The businesses that tap into new markets and harness international talent in emerging markets are the ones that are hitting their revenue goals faster than their competitors.
But for too long it's been just too hard to pay businesses, vendors and contractors around the world. That's because most cross-border payments involve:
lengthy settlement periods
high transaction fees, and
too many intermediaries.
Take a closer look at intermediaries, for example. When a payer sends a local currency to an exchange currency and then onwards to the payee's currency, the payment instructions involve numerous intermediaries.
Banks. Payment gateways. Payment processors. Issuers. The list can be long. This can be cumbersome for businesses that want to move quickly to take advantage of business opportunities.
Blockchain and digital currencies may hold the key. Businesses crave a better payment experience, especially when sending and receiving funds from overseas. The 2020 Blockchain in Payments Report by Ripple, a leader in enterprise blockchain and crypto technologies, claims: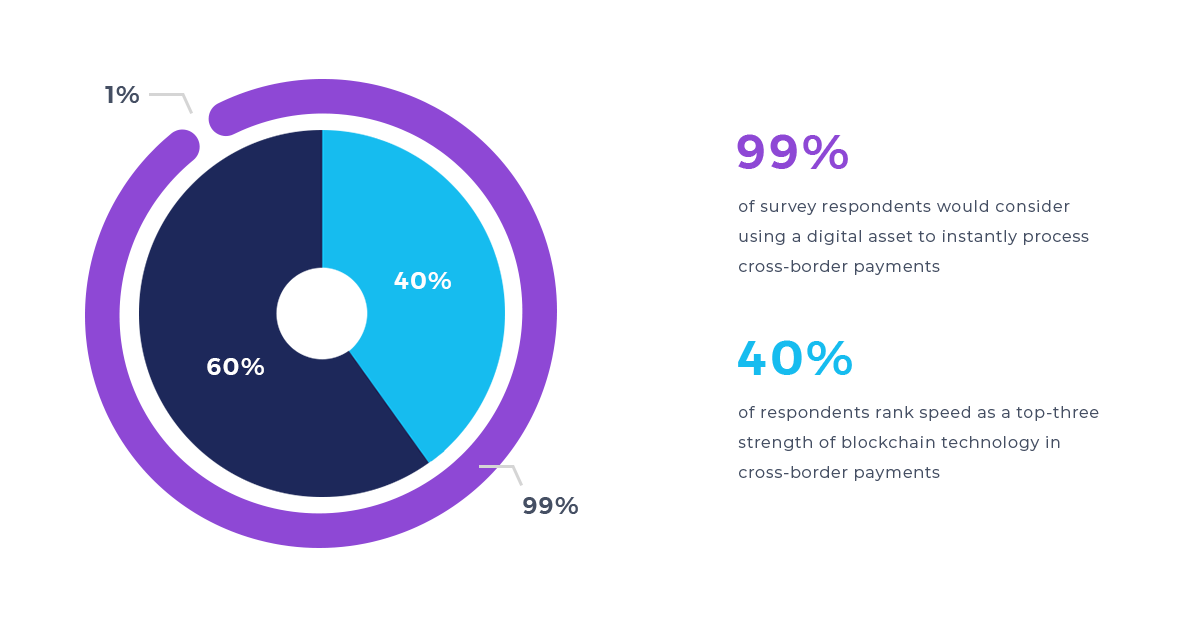 Ripple, which acquired a 40% stake in Tranglo in 2021, uses XRP - a digital asset native to the XRP Ledger - to bridge two fiat currencies without going through the traditional intermediaries. The use of XRP eliminates pre-funding, reduces operational costs, and unlocks capital to make exchange and settlement much easier and faster.
This is particularly important for international businesses that want to remit funds to and between countries in Southeast Asia and beyond. With a wide array of local payment processors and infrastructures across the region, many international businesses have had to attempt to develop costly integrations.
Tranglo is one of the few in the market offering true real-time transaction settlement by harnessing the power of an established local payment processing network that is undergoing digital transformation through partnerships like the ones with Ripple.