Imagine having more working capital at your fingertips.
Yes, cash flow has always been king for growth-minded businesses. But founders and financial leaders across APAC need to get their hands on the right funds faster than ever.
When you need to remit funds to vendors and suppliers across borders, you don't want to be slowed down by high transaction costs, long waits and an endless number of intermediaries.
That is why it's frustrating to have to prefund international accounts before paying vendors that are located in different countries, with fragmented payments systems and infrastructures. Simply put, prefunding ties up working capital you could use to grow your business your way.
If you are a modern finance leader or remittance business CEO, you already know that the costs of prefunding can add up fast. It is another expense to every single transaction. And it's a nervy wait for confirmation of your transfer too. It can take days to fully settle your transfer, without any way to see your payment status.
Ripple's Blockchain in Payments report shone a light on businesses' thirst for better payments experiences and real-time settlement (RTS). The report showed: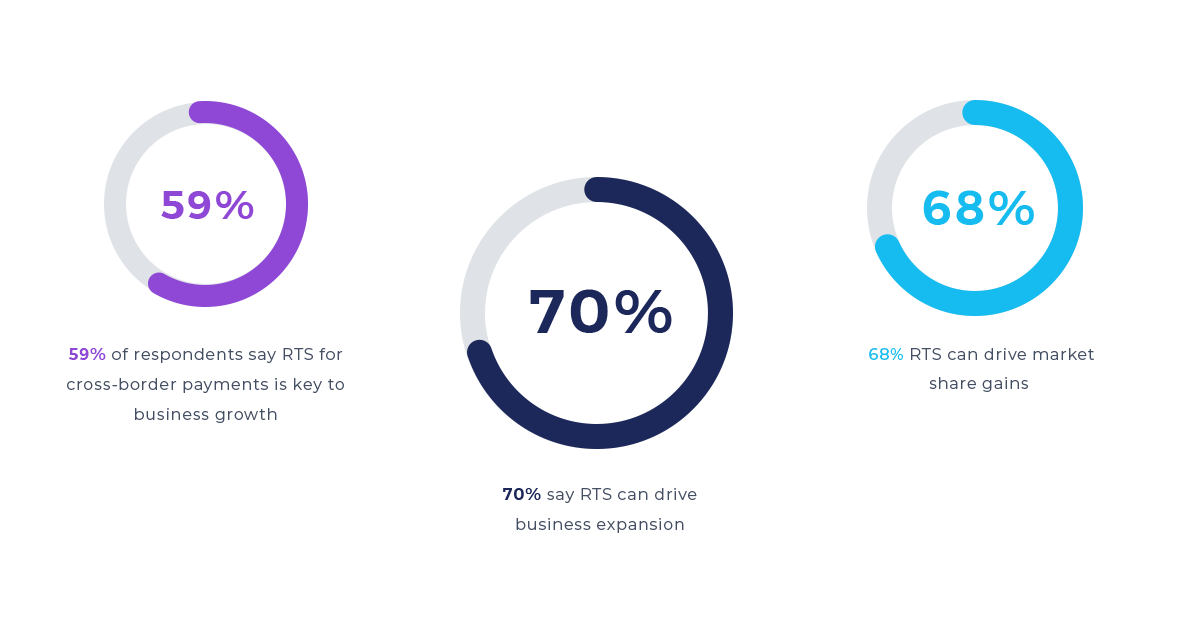 So let's talk about Ripple's global network technology RippleNet and its On-Demand Liquidity (ODL) service. Or you could call it instant cash flow.
Earlier this year, Ripple agreed to acquire a 40% stake in Tranglo to meet growing customer demand in APAC and expand the reach of ODL. With ODL, RippleNet customers can leverage the digital asset XRP to eliminate pre-funding and reduce operational costs to unlock capital and fuel the expansion of their payments business.
Here at Tranglo, we want to free up as much working capital as possible for businesses and to help you drive growth and onboard more customers.
You don't need to lock your funds into one currency. Your business doesn't need wads of starting capital either. By using ODL and the digital asset XRP to bridge two currencies in as little as 3 seconds, payments are sent quickly and received in local currency on either side of a transaction.
With Tranglo and RippleNet, say hello to on-demand liquidity and goodbye to complicated cross-border payments.