August 7, 2023, Kuala Lumpur – Tranglo is thrilled to announce a partnership with TNG Digital Sdn Bhd (TNG Digital) that allows the Malaysian fintech giant to expand its cross-border remittance services to millions of customers.
TNG Digital will leverage Tranglo's network and infrastructure integration to let its users send money directly from GOremit on the Touch 'n Go eWallet to 10 countries - Indonesia, the Philippines, Singapore, Thailand, Vietnam, Bangladesh, India, Nepal, Pakistan and Sri Lanka. The company plans to expand to more countries in the near future.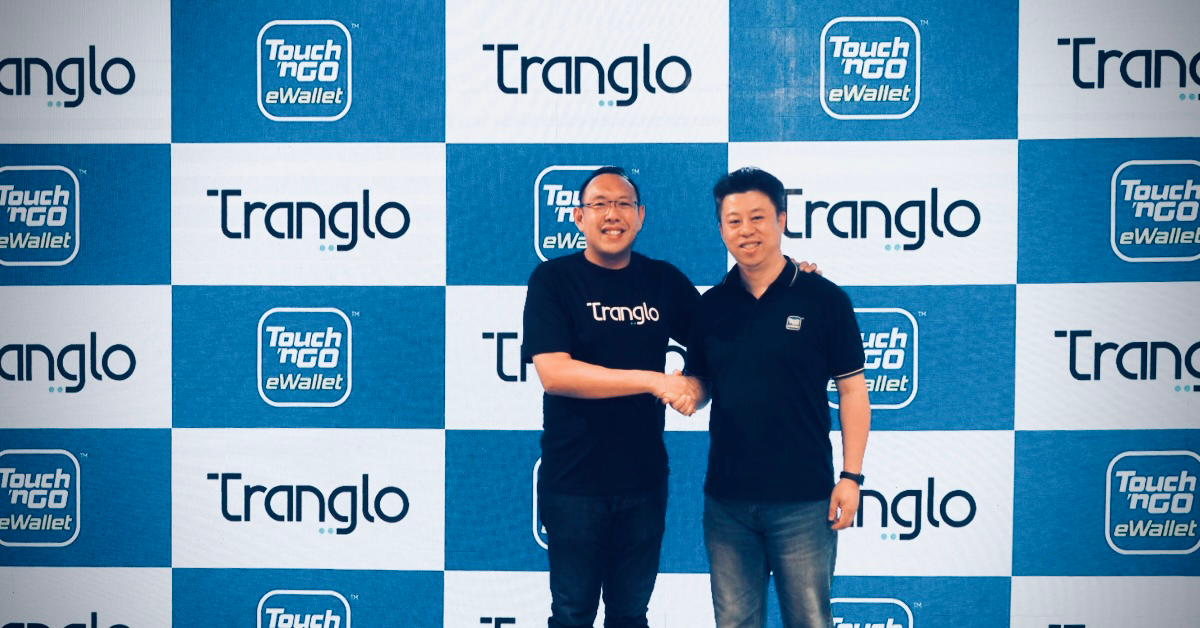 Tranglo Group CEO Jacky Lee said: "We are delighted to enhance Touch 'n Go eWallet's remittance offerings using our proprietary, last-mile delivery solution. These 10 countries are among our top corridors with stable payment rails. Our API will automatically select optimal payout methods and connections to ensure instant and reliable transactions."
Established in 2017, the Touch 'n Go eWallet now has more than 20 million registered users, rapidly gaining recognition as one of the fastest-growing eWallets in Southeast Asia. Its multi-faceted payment platform allows users to make instant cashless transactions at over 1 million merchant touchpoints nationwide for payments, including tolls, food, bills, online shopping, car insurance and peer-to-peer transfers.
TNG Digital CEO Alan Ni said: "Remittance through GOremit is an important component to drive our financial inclusion agenda; hence working with a partner that understands our vision is critical. We are confident that the partnership with Tranglo will give us the impetus to continue this mission by empowering millions of remittance users."
Tranglo helps financial institutions and businesses pay through Tranglo Connect, its proprietary cross-border payments solution. It seamlessly integrates payout and partner services, unifying the end-to-end payment process with direct API access. With Tranglo Connect, companies can make payments to over 70 countries reliably and securely.
About Tranglo
Tranglo is a cross-border payment hub with a proven track record in business payment, foreign remittance and mobile payment solutions. Founded in 2008, we have offices in Kuala Lumpur, Singapore, Jakarta, Dubai and London. Our global network spans more than 150 countries, 5,800 mobile operators, 2,200 banks/wallets and 140,000 cash pickup points. Tranglo is a proud partner of Ripple, the leading enterprise blockchain solutions for global payments. We now offer enhanced cross-border payout services with an even wider coverage through RippleNet, Ripple's global payment network. To find out more, visit www.tranglo.com, LinkedIn, Facebook or Twitter.
About TNG Digital
TNG Digital Sdn Bhd ("TNG Digital") was founded by Touch 'n Go Sdn Bhd and Ant Group ("Ant"), the parent company of Alipay, China's largest digital payments platform. Established in 2017, TNG Digital is the owner and operator of Touch 'n Go eWallet, Malaysia's number one eWallet company, with more than 20 million registered users and over 1.2 million merchant touch points, including DuitNow QR. Combining Touch 'n Go's strong domestic brand, dominance in toll, transit and parking use cases and nationwide user base, together with Ant's deep domain expertise and leading the development of open platforms for technology-driven inclusive financial services, Touch 'n Go eWallet provides financial services and payments services to both retail users and small to mid-sized businesses, across physical and online infrastructure. For more information, please visit www.touchngo.com.my.