August 3, 2023 Kuala Lumpur – Tranglo is excited to announce an expanded partnership with Esewa Money Transfer, Nepal's leading digital remittance company and a subsidiary of F1Soft Group, to improve remittances to the country further.
With the announcement, Tranglo's global partners can now send transactions directly through Tranglo to the eSewa digital wallet, enabling seamless digital transfers to millions of Nepali recipients. Tranglo will also enhance F1Soft's core remittance solution, "foneremit", with direct API access and smart integration.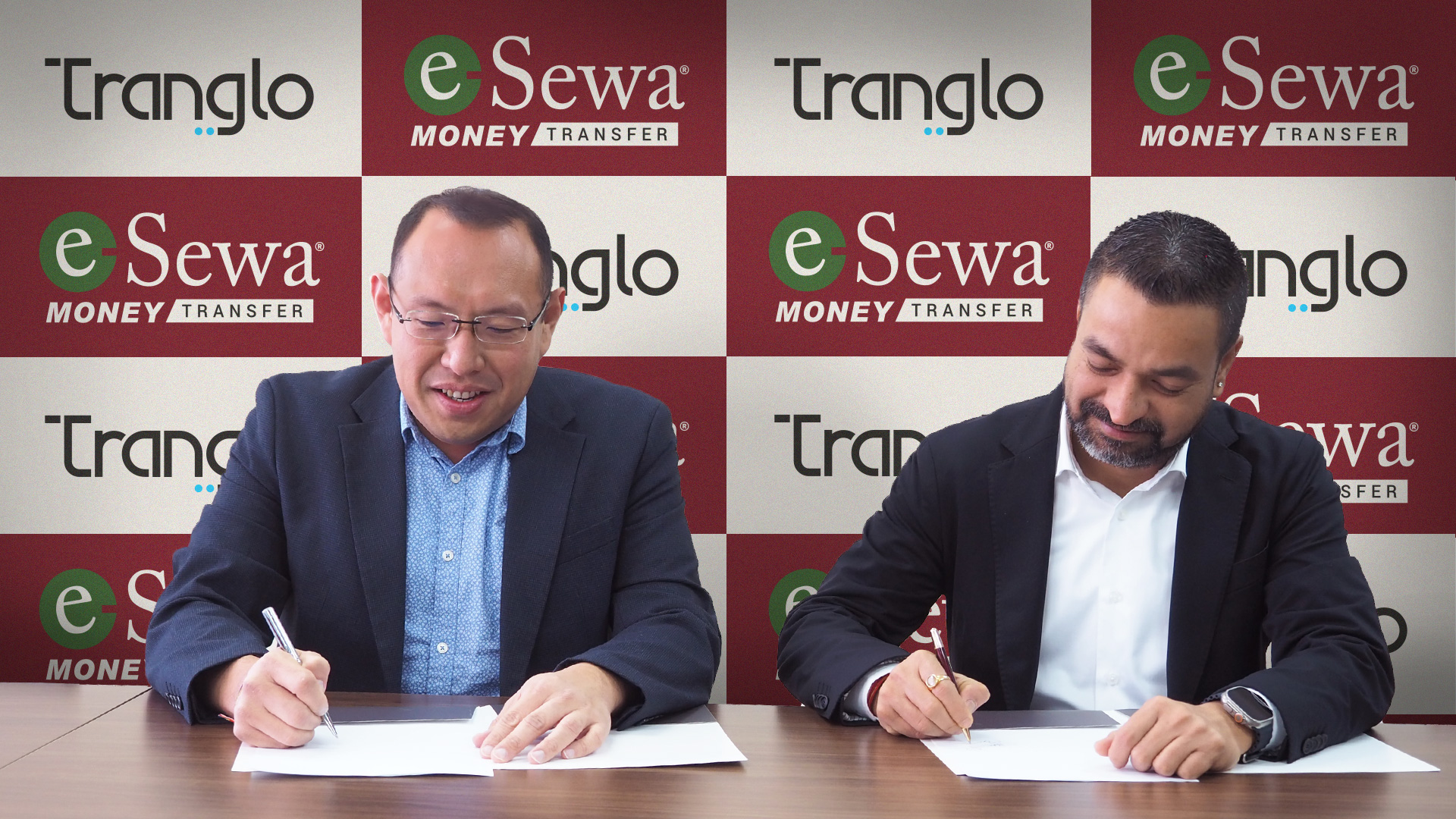 Established in 2019, Esewa Money Transfer is Nepal's fastest-growing remittance service provider and a subsidiary of F1Soft Group, Nepal's largest fintech conglomerate with a global footprint. The 1-stop eSewa mobile wallet, the country's pioneer digital payment service, allows customers to receive remittances, send money domestically and pay utility bills across 10,000+ billers. It is accepted by over 1.3 million QR-enabled merchants nationwide.
The extensive payment network of Esewa Money Transfer, along with direct access to 7.5 million+ eSewa mobile wallet users, will provide an unparalleled reach for remitters and beneficiaries alike.
This announcement comes at a time when Nepal's remittance flows are surging. The country received more than USD 8.5 billion in remittances in the first 11 months of the current fiscal year, an increase of 13% over the last corresponding period, according to Nepal Rastra Bank, the country's central bank.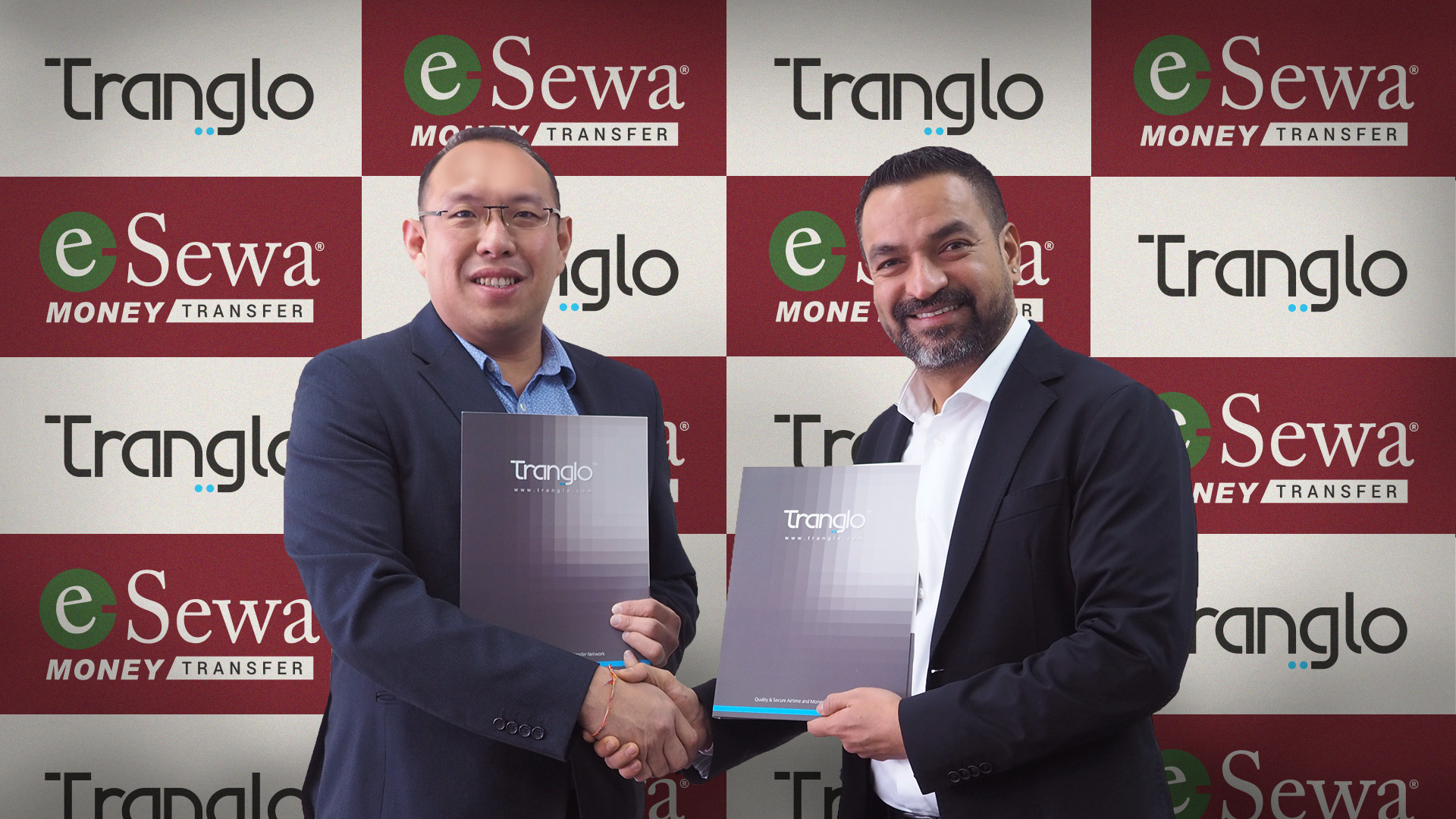 Tranglo Group CEO Jacky Lee said: "With remittance accounting for over 20% of the country's GDP, improving the cross-border payment process in Nepal is a top priority. We are confident that our global payment architecture, real-time processing and knowledge sharing with eSewa will make money transfers to Nepal even faster and more affordable. We can't wait to roll out more upgrades with Esewa Money Transfer to drive digital inclusion."
F1Soft Group President Biswas Dhakal said: "We are thrilled to work closely with our global partner, Tranglo, to enhance our offerings. Tranglo understands our needs and shares our vision to create a cashless economy. We will leverage Tranglo's cross-border payment technology to continue improving our services to be sustainable and relevant."
About Tranglo
Tranglo is a cross-border payment hub with a proven track record in business payment, foreign remittance and mobile payment solutions. Founded in 2008, we have offices in Kuala Lumpur, Singapore, Jakarta, Dubai and London. Our global network spans more than 150 countries, 5,800 mobile operators, 2,200 banks/wallets and 140,000 cash pickup points. Tranglo is a proud partner of Ripple, the leading enterprise blockchain solutions for global payments. We now offer enhanced cross-border payout services with an even wider coverage through RippleNet, Ripple's global payment network. To find out more, visit www.tranglo.com, LinkedIn, Facebook or Twitter.
About Esewa Money Transfer
Esewa Money Transfer is the leading digital remittance company in Nepal that offers a blended model of world-class remittance services to Nepalese around the world. The service offerings comprise more than 13,800 dedicated remit agents, 100,000+ cash pick-up enabled wallet agent locations of Esewa Money Transfer, major banks, financial institutions and their branches. Also, with access to 7.5 million+ eSewa mobile wallet users and any bank & financial institutions, sending and receiving money is as easy as giving a few taps on a mobile phone. Incorporated in 2019 and licensed by Nepal Rastra Bank under foreign exchange regulation, Esewa Money Transfer is a part of F1Soft Group that has been empowering more than 20 million population and 1.3 million entities across the country through innovative fintech-based payment services.